Have you ever felt burnout at some point in your employment?
In one way or another, each one of us has experienced a certain type of stress that was induced at work or because of work.
In Applied Behavior Analysis (ABA), staff burnout is an essential item that needs to be monitored as it can lead to high turnover and disrupt consumer care.
On average, a behavioral therapist costs an estimated $5,000 upon leaving the company, not including the money spent on recruiting, onboarding, training, etc.
Let's find out more about the most common work stressors:
According to Schulz, Greenley & Brown (first published in 1995)1, the most common stressors are the following:
Organizational Context (size of the company, task ownership, staff compensation, leadership style)
Work Satisfaction (nature of work, workload, work routine)
Client Severity (mental illness, psychiatric tendencies, developmental disabilities)
Work Environment (lack of job clarity, difference in company/organizational goals)
Staff Characteristics (Role tenure, age, staff education)
Organization/Management Process (Organization culture, influences on leadership, lack of social support)
In addition, common work stressors according to Waters (1999)2 are as follows:
Relationships with Coworkers and Supervisors (unsupportive to collaborations)
Effort vs Reward (felt undervalued, overloaded with work)
Lack of Influence on Decision Making and Outcomes (one's opinion is not valued or is overlooked)
A literature review of burnout research was conducted by Bakker & Costa3 in 2014 which focuses on loss cycles and loss-gain cycles of chronic burnout.
In the research, the loss cycle consists of the following:
Job demands are associated with physiological and psychological costs. This includes fatigue/loss of sleep and increased heart rate which may then lead to physical and mental exhaustion
Daily exhaustion has the tendency to impact one's work performance, which may then lead to employee ineffectiveness
In the case of the loss-gain cycle, the following are considered:
Encouragement of personal growth by providing better work opportunities
Availability of job resources and versatility
So how should we mitigate employees experiencing staff burnout?
Here are some of the most effective ways to prevent staff from experiencing burnout in the workplace:
Set Clear Expectations
As leaders, being transparent is a key trait in gaining trust from your staff. The same is true with setting expectations for them.
You have to ensure that expectations are clear and defined in measurable/observable terms.
If there are expectations that cannot be met for some reason, there should be a contingency plan in place.
Provide Effective Training
Onboarding new staff is time-consuming and often expensive.
With that being said, it is most ideal to train them properly rather than being thrown into a new role with no formal training at all.
A structured training method such as behavioral skills training or a peer training program can truly help in achieving positive, lasting results.
Not just onboarding, professional development can increase employee morale, performance, and treatment.
Provide Frequent Feedback
Let's face it – an employee will not know what he/she is doing is right if no one tells him/her about it.
Make sure to provide feedback to your staff regarding their performance.
Balance corrective feedback with positive feedback, and try to only provide positive feedback occasionally.
Utilize Peers
The best way to encourage staff, specifically if they are performing well, is by telling them that they are doing well, which doesn't always have to come from leadership.
Colleagues/peers can also help you provide feedback to their coworkers.
This can be achieved through shout outs, peer training and observation, and feedback in the moment.
Establish Individualized Goals
Personalized goals are effective because staff have more buy-in and accountability when they are able to help create the goals they will be working toward.
Every staff brings a unique set of skills and characteristics to the job, so it is important to recognize that each staff person may need support in different aspects of their job performance.
Use Preference Assessments
Not everyone likes the same thing, thus diversity should always be one of the top priorities as a leader.
Staff bonuses may not be too enticing for some people, as they prefer more time off rather than more money.
In this case, it is always a must to practice avoiding assumptions, but rather be open to opinions of the whole staff.
Provide Incentives for Performance
Once you know your staff's preferences, you may use them to provide performance incentives when they achieve the goal that has been set for them.
This may include money, additional paid time off, or anything else the employee may value.
Establish a Supportive Organizational Structure
If there is a supportive organizational structure, staff are more likely to work together.
A supportive organizational structure encourages open communication, respect across all levels of employment, and establishes clear goals and visions.
Encourage Self-Monitoring
By letting your staff measure their own performance, you have the opportunity to encourage staff to create goals for themselves and personally evaluate their progress toward that goal.
This is a great way for staff to have immediate feedback when leadership isn't always available to provide feedback in the moment.
Model the Behavior You Want to Increase
The mentality "Do as I say, not as I do" is ineffective. The more effective way to lead is by example. Model behaviors you want staff to imitate.
You can also encourage staff to be models for their peers. Some staff learn best by observing a competent colleague demonstrate a skill first.
By including some or all of these strategies in the workplace, you can reduce the stress and burnout staff may feel on the job.
Not only will staff be more supported, their overall job performance may improve as well which can lead to increased client happiness.
Two simple, low-cost methods to get you started (or keep you on the right track) is providing professional development such as Registered Behavior Technician (RBT) training and equipping your team with the necessary, mobile-friendly tools to make their on-the-go job easier.
---
RethinkBH provides an intuitive and comprehensive solution to scale your ABA business and ensure client success.
Our one-stop-shop platform offers both Clinical and Practice Management tools along with RBT Training, VB-MAPP licenses, and more than 1500 resources/materials as curriculum pieces.
Schedule a demo today at your convenience!
References:
Schulz, R., Greenley, J.R., & Brown, R. (1995). Organization, management, and client effects on staff burnout. Journal of Health and Social Behavior, 34, 333-345
Waters, J.E. (1999). The impact of work resources on job stress among correctional treatment staff. Journal of Addictions and Offender Counseling, 20, 26-34
Bakker, A.B. & Costa, P.L. (2014). Chronic job burnout and daily functioning: a theoretical analysis. Burnout Research (1), 112-119.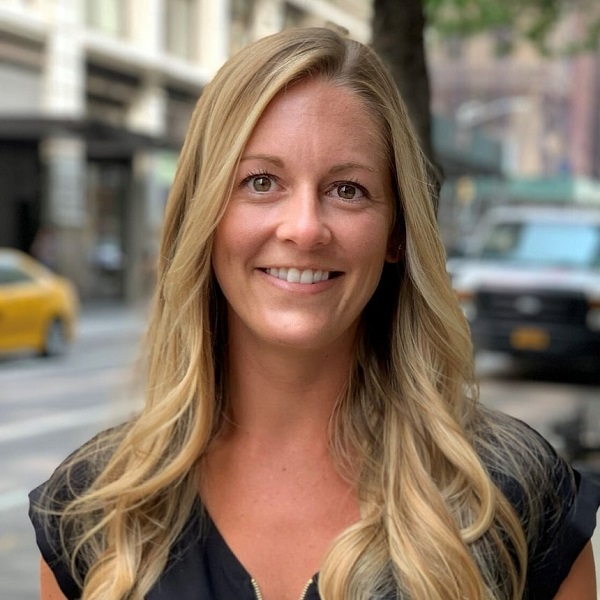 Erin Mayberry
Director of Community Engagement
Erin Mayberry is a Board Certified Behavior Analyst who has been in the field of ABA since 2009. Prior to Rethink, Erin provided clinical consultation to individuals on the autism spectrum and their families in home, clinic, and school settings, as well as staff training in behavioral crisis prevention. Erin has been with Rethink since 2018, and has worked in professional services, customer success, and most recently as Rethink's Director of Community Engagement, working with our customers to create successful and meaningful partnerships.