Anyone who has tried to justify treatment options for a child with autism or other developmental disabilities understands the struggle. Historically, these conditions have been overlooked in scientific research and studies for treatment options. Rethink employee Erin Mayberry recently discussed an exciting new medical necessity assessment (MNA) tool with Dr. Diana Davis-Wilson and Mellanie Page, BCBA.  
Dr. Diana Davis-Wilson, DBH, LBA, BCBA, is a licensed behavior analyst with several years of experience providing consultation and training to families, school districts, and organizational personnel nationwide. She holds a Doctorate of Behavioral Health with an emphasis on integrated health care management and is currently the Chief Executive Advisor for Aspen Behavioral Consulting. 
Mellanie Page, BCBA, is the VP of Operations and Regional Director at ABS Kids. She is a BCBA who has worked in ABA for several years, utilizing a variety of strategies to teach new skills to children, their caregivers, and providers. She has supported BCBA candidates through supervision and instruction at National University. She is certified in OBM practices and uses this experience to improve and enhance organizational operations.
Before the MNA Tool
The Behavioral Health industry has placed a lot of emphasis on the techniques and effectiveness of treatment and care plans. With no standardized tools and information about successful treatment and care plans, there has been a high variability in therapy hour recommendations and a lot of subjectivity in prescribing. 
Some additional hindrances in making supported recommendations stem from insurance restrictions, availability of staff or child (and their family), the clinician's preference, and operational concerns.
This overall lack of standardization may result in an under-or over-prescription of care plan hours or ineffective prescription. These things can negatively impact outcomes for children.
Standardizing a tool for prescribing treatment hours can make health insurers more likely to approve treatment and care plans. Likewise, such a tool can ensure that more patients are receiving a clinically appropriate level of care.
MNA Tool Development and Intended Uses
The primary intended use of the MNA tool would be for prescription dosage and clinical therapy. Along with a prescription suggestion, the tool provides a summary of treatment plan components. The use of the tool can also provide quality management training opportunities for supervisors and organizations. This can also serve to bridge communication gaps that otherwise exist between providers and payers. 
Work before testing the tool included:
Gathering research data related to autism and developmental disabilities, medically necessary treatment therapy, and prescription dosages.

Calibrating the strength of research in correlation with outcomes

Comparing research against other types of medically necessary work

Considering types of questions pertinent to medical necessity regarding the child's behavioral disabilities, abilities, and other diagnostic symptoms

Formulating and developing standards for dosage recommendations based on documentation and formulas 
The tool was then developed with an expert panel and tested in more than 6,000 individual patient assessments with providers nationwide. The MNA solution allows a BCBA to plug in diagnostic factors for an individual patient, then synthesizes the input with supporting evidence and research. The output is a well-produced suggested dosage range of treatment hours.
Implementation of the MNA Tool
ABS Kids implemented the tool in many states, including California, North Carolina, and Utah. Part of implementing the MNA tool required a standardization component of the assessment protocol. It was decided to utilize the tool at the outset of treatment. 
Providers revisited the MNA tool at each reassessment (usually six months). ABS Kids combined data from the MNA tool, VBMAPP, and Vineland assessments to design the child's treatment plan. Providers can now evaluate requests to alter a prescription against the MNA prescription. 
The MNA Assessment is part of Rethink user accounts and only one of the tools the software provides.
Time Required to Use the Tool
The MAN tool itself takes less than an hour, depending on the child. 
In order to determine the child's needs, a clinician inputs key features, including:
Demographics

Targets and outcomes

Responsiveness to treatment

Social determinants of health

Measurement of effectiveness

Length of stay and transition planning

Utilization review
Once this information is input, the tool produces a suggested dosage range or guideline based on best supporting synthesized evidence. Of course, critical consideration must be given in relation to the child where research may not exist.  
Preliminary Aggregate Data
The preliminary aggregate data of 3,377 assessments showed 72.3% agreement with the MNA tool. This is considered "substantial agreement" with the tool's recommendations. 
When clinicians disagreed with the tool, it was primarily due to availability of the child (school, family, or other commitments), desire to maximize hours in social environments (especially school attendance), therapy hours (ABA and other) being received in other settings, insurance/payer considerations, and increased hours to compensate for COVID-related school and service closures.  
ABS Kids reported  the MNA tool was helpful for many reasons beyond just dosage recommendations, including:
Support and guidance with the decision-making process

Communication with caregivers

Support with fade plan implementation

Communicating better with insurance, availability, and operational concerns

Approval and authorization of recommended hours became more straightforward

A higher caregiver and patient satisfaction
Team acceptability of the MNA tool took time and education of all stakeholders, including caregivers, payers, and clinicians. This acceptability included communication with other clinical settings and schools for better outcomes. Overall, direct care hours increased for children from 3 to 9 years old, which improved the child's behavioral challenges and increased their social skills, self-help skills, or other areas of daily life.
Current MNA Tool Use Data 
As of April 2021, the MNA tool has resulted in an average of 75% clinician agreement with the MNA tool treatment recommendations. 
Younger cohorts (<5 years) had more substantial agreement percentages, including 89% agreement for birth to 2 years, 85% agreement for 3 to 5 years. 
At 6 to 9 years, agreement slid to 77.5% and at 10-12 years the agreement with the MNA tool is 73.9%. This is consistent with the research (and lack thereof) within these age cohorts. 
Case Studies
ABS Kids presented case studies with their the use of the MNA Tool. 
Notably, there were many children not receiving the level of care needed, according to the MNA. Once these children received the recommended therapy hours, the children became more successful. Here are three outstanding examples:
The subject was seven years old. Before the MNA, the child was receiving an average of 22 hours of treatment per week. The MNA showed an initial need of 30 hours, the next MNA showed a need for 26 hours per week, and the child's current MNA indicated a need for only 20 hours per week.

Over this time, the child showed improvement across levels 2 and 3 of VB-Mapp Milestones in all domains. There was a noticeable reduction in barriers, problem behavior, instructional control, and sensory defensiveness.
The subject was five years old and had been receiving 10 hours per week of direct services. The MNA Tool recommended 30 hours per week; however, the family was hesitant considering their other activities outside of this need.

Throughout the last year, the patient has demonstrated mastery across social and expressive communication domains in levels 2 and 3 of VB-Mapp. Additionally, there have been notable increases in spontaneous adaptive behavior and general self-help.
The subject was six years old, with 15 hours of therapeutic care per week. The initial MNA recommended 30 hours, and the next MNA recommended 20 hours per week.

This child's behavior proved to show an increase in social and play skills, improved expressive and receptive language with reduced instructional control barriers, less reinforcer dependency, and fewer sensory-related maladaptive behaviors. The clinician also worked with the team at the child's school to ensure work would be productive in the school environment.
Overall, this child has had an increase in natural environment learning and improved general self-help skills.  
Additional Findings and Considerations
ABS Kids reported that beyond clinical improvement, an improvement in patient commitment to care occurred, resulting in better progress on milestones, reduction of behavioral difficulties, and consistency in compliance to treatment. A bi-product of the MNA Tool was the prescription fidelity achieved with parents as they understood that the prescriptive intensity had an immediate impact on care outcomes.
While the outcomes of the children are exciting, it's also essential to note findings related to providers (clinicians and BCBAs). Using the MNA Tool resulted in providers demonstrating more confidence in communicating the care plan needs and feeling supported when communicating with families and community stakeholders on the value of the appropriate intensity of care and treatment plan. 
A standard in the clinical process also gives providers room for individualized treatment planning. "Our clinicians really do like it. It balances them and helps keep emotions and bias from affecting the amount of services we are prescribing to a client on initial and reassessment," said Karin Torsiello, president of Behavior Basics, a Florida-based provider. 
Insurers have indicated to Rethink that they are receptive to the MNA solution and are eager to continue to work with Rethink and providers to ensure children with autism are getting clinically appropriate levels of care.
Again, though this tool is relatively valuable, each child's personal needs and situation must be considered when prescribing a treatment and care plan. This MNA Tool is up-and-coming and a big step forward for clinicians, children, families, schools, and communities. There is a continued need to strengthen and establish research in many age ranges and populations, such as the treatment of teens and adults.
Future Roadmap
While this first step has been successful, it will be important to continue capturing more information and looking at other supplemental treatment information. For example, when there is care coordination between providers and systems, is there a correlation for better treatment options? 
At Rethink, this standardization of the level of care is meant to level the playing field for providers and patients. We will be reviewing feedback from clinicians to refine the MNA Tool and look forward to better outcomes for patients and their families. 
Disclaimer
The MNA Assessment Tool is not intended to replace required clinical calibration for individual treatment planning. Variations in the total guidance are intended to demonstrate limitations in "best available evidence" and help establish a direction in our advocacy efforts. 
About RethinkBH
Rethink provides a comprehensive, technology-based solution for Behavioral Health providers including clinical, scheduling, billing, and training tools. These providers work with children on the autism spectrum and other developmental disabilities to help them gain critical life skills and be as happy and productive as possible in society and their day-to-day lives. 
RethinkBH is a division of RethinkFirst, a global health technology company providing cloud-based treatment tools, training, and clinical support to schools, employers, behavioral health professionals, and payers. 
Rethink serves thousands of clients globally, including more than 25 of the Fortune 100 and many of the country's largest public school systems and health plans.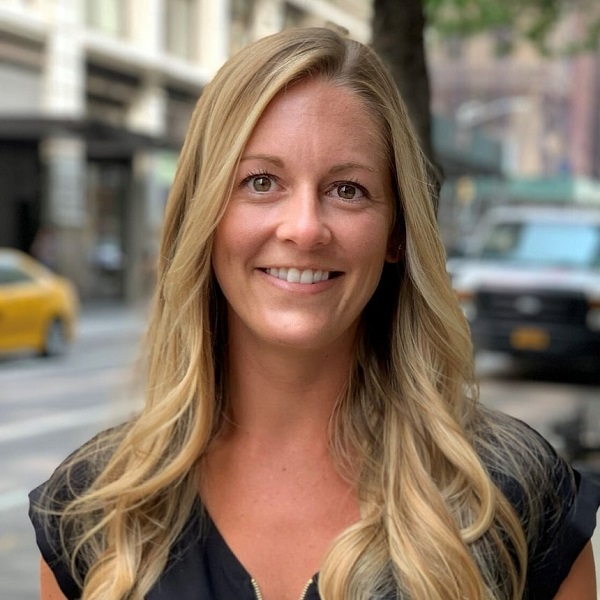 Erin Mayberry
Director of Community Engagement
Erin Mayberry is a Board Certified Behavior Analyst who has been in the field of ABA since 2009. Prior to Rethink, Erin provided clinical consultation to individuals on the autism spectrum and their families in home, clinic, and school settings, as well as staff training in behavioral crisis prevention. Erin has been with Rethink since 2018, and has worked in professional services, customer success, and most recently as Rethink's Director of Community Engagement, working with our customers to create successful and meaningful partnerships.